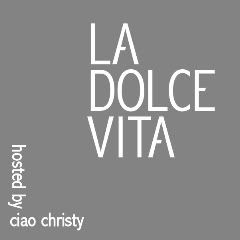 Thanks to a fellow blogger Ciao Christy , I have a new way to look at things I love and want to share them with you.
She has inspired me to write about the little things I cherish, and when you are away from them for months at a time, Cherish is something you do with the strangest things.

This and my first "Sweet Life" post are about food. I am completely enjoying eating the foods that I cannot find in my part of Serbia. Those of you who live in cities have more choices.We do have pizza in Serbia, but it is different. That is not to say I do not like it, I love pizza internationally! and trust me, it is different all over the world.

I do love the food in Serbia, Especially my Mother-in-law's cooking, but now that I am "home" I am relishing the flavors I can only find here.
This week, on our day off we got a 1/2 salad pizza and 1/2 peperoni from Franco's Pizzaria located right on the boardwalk. I am not normally a fan of boardwalk food, but there are exceptions to every rule.

I love this place and the view from the outside seating:



is the beach.
Franco's has a bunch of yummy dishes, and I need to branch out and try some of the other super tempting treats!

It is good to be home, but I know when I get back to Serbia, I will have to do some writing about the foods I have missed there. Burek and Jogurt I am talking about you!